Painting etc
"PAINTING" is such a broad term. The works illustrated here are mostly mixed media. Some of them could be more accurately labelled Collage. Some are Bricollage, verging on Bas-relief Sculpture. I'm not all that concerned with labels or with pre-conceived ideas of what a work should be or cannot be. For me, when making Art, all cards are on the table and it's a constant ebb and flow between CONCEPT, MATERIAL or TECHNIQUE and CONTENT.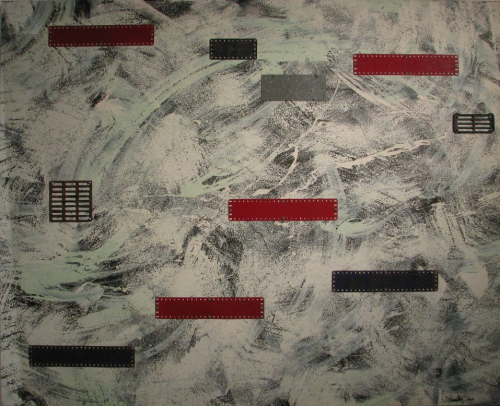 Minimal Tech
Acrylic with polymer and sheet metal inclusions on MDF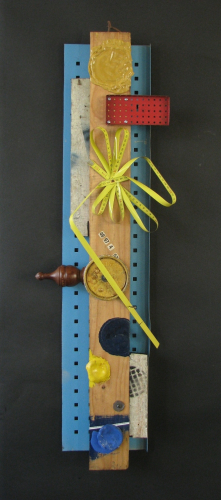 Playful
Enamel paint skins, found object, spray stencil on timber on perforated metal sheet.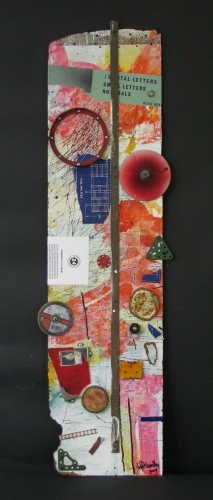 Strumentale
Mixed media on and found object
composite board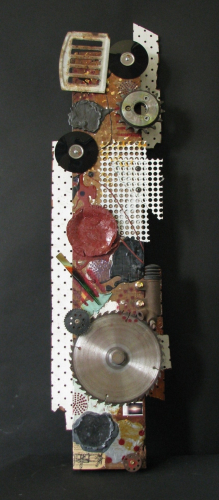 Conglomerato
Mixed media and found object
on hardwood

Flash
Mixed media on laminated MDF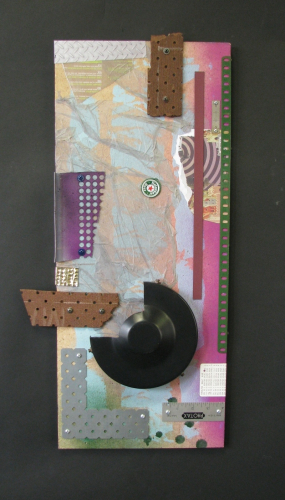 Pretty As
Mixed media and found object
on MDF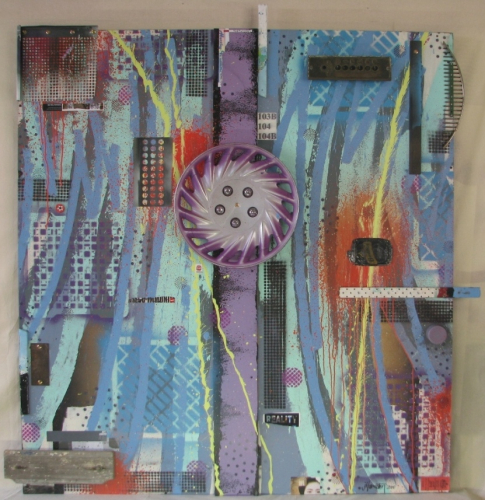 Large Untitled #2
Mixed media and found object on found MDF

Virtual Controversy (About a Man and His Dog by Flower)
Mixed media and inkjet prints on found MDF shop sign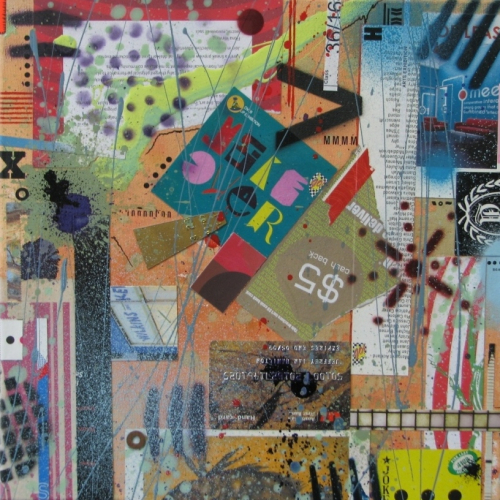 Urban Square No. 6
Mixed media on canvas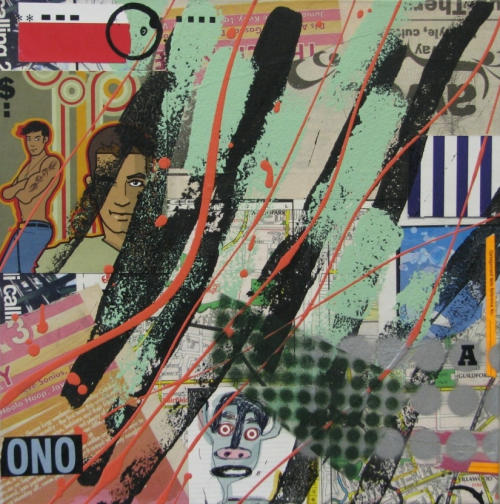 Urban Square No. 7
Mixed media on canvas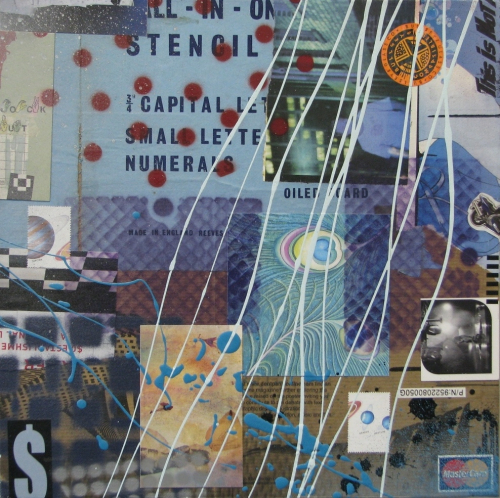 Urban Square No. 8
Mixed media on canvas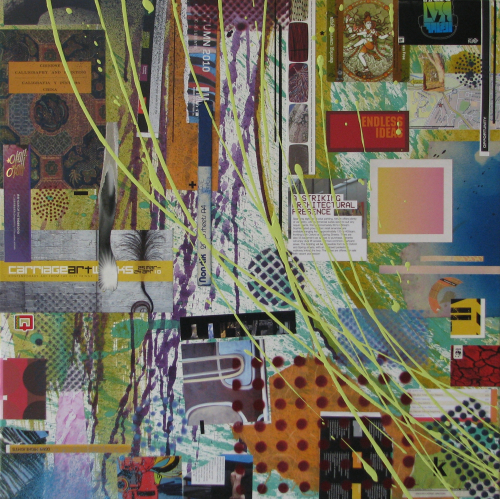 Urban Square No. 9
Mixed media on canvas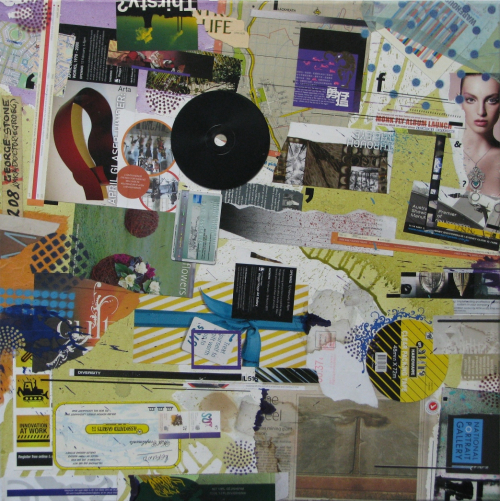 Urban Square No. 10
Mixed media on canvas

Urban Square No. 10
Mixed media on traffic sign on perforated metal sheet