Archive for the 'redfern' category
It was such a treat to catch an exhibition of new blown glass forms by Clare Belfrage at Sabbia Gallery early October. Vieing objects online in virtual shows is a very poor cousin to the experience of being with the work in person, sensing its scale, the relationship to the self and the relationship of one work to another, particularly when grouped together.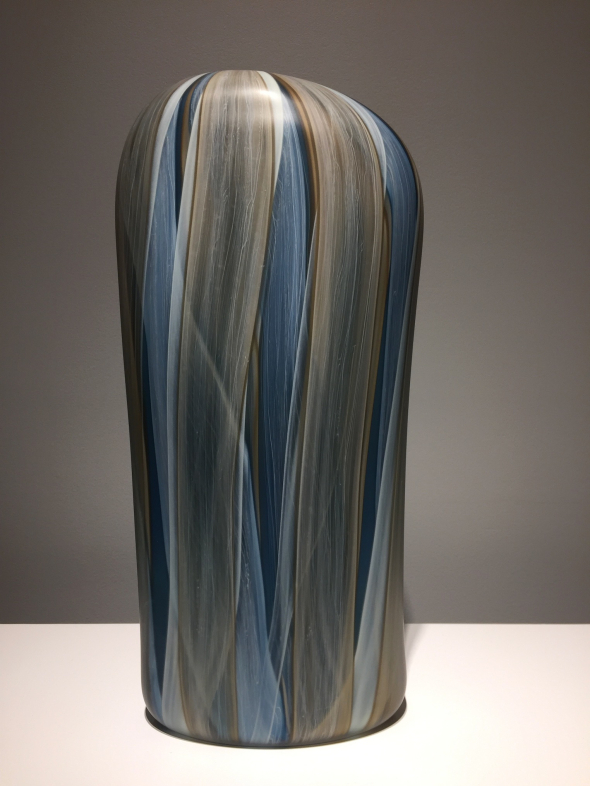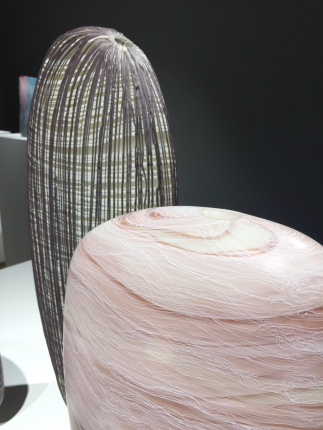 The subtle depth achieved within the surface decoration of the vessel is captivating. Clare's forms carry such gravitas, they are a joy to behold. Being with the work seems to engender a state of meditation.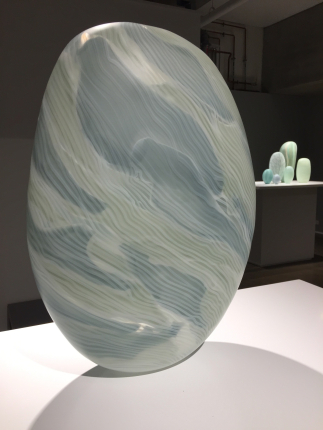 This piece was actually my favourite in the exhibition. Many of the works take the form of large pebbles. This is even more obvious when viewed from above: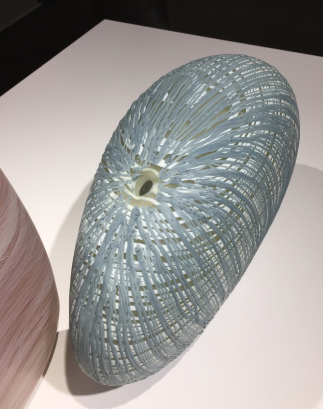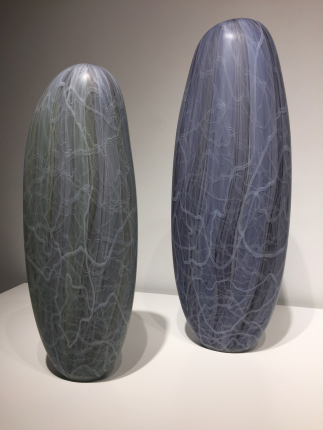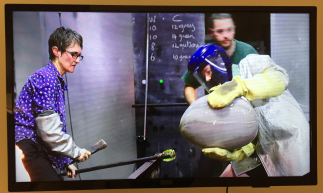 The video accompanying the exhibition was most informative and gave a good insight into Clare's creative processes. The influence of the Australian bush is quite evident when viewing the works. All in all a delightful exhibition. Congratulations to both Belfrage and Sabbia.
Still- like water
​
​
​
​
In March I responded to an invitation to witness a performance by my friend AñA Wojak at Redfern's 107 Projects. Being photographer was incredibly intimate; I was with her all the way, feeling (almost) what she was feeling. Extraordinary, exhausting, it was an absolute honour
An accomplished saxophonist himself, Mark Elliott deploys great humour and wit to his flameworking of glass sculpture. Mark's latest forays have been making sculptures that sound, some of them with remarkable notes.
107 Projects in Redfern St Redfern are renowned for hosting quite left-field performances and exhibitions of multi-disciplinary artforms. Glass + Wind was one such event on Wednesday evening, 29th March, and continuing thru to April 9th 2017.
Subscribe
The Latest Happenings in my World
This blog is where you will find my latest news. It can range from posting images of progress of the current commission to art crit to political or social commentary, both national and international. Anything, basically, that's commanding my attention and I feel is worth sharing with you, my reader. Enjoy. My previous blog can be found at jeffreyhamilton.blogspot.com